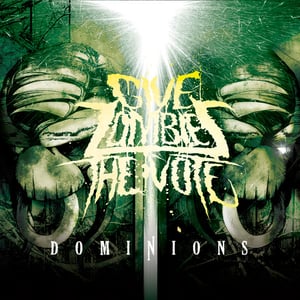 $

12.00
Dominions is Give Zombies The Vote's Debut Album recorded by the band themselves, and mixed and mastered by Mike Spreitzer of the international metal band Devildriver.
This Digipack comes with the full-length DOMINIONS disc, and an 8 page full color booklet containing all the lyrics.
U.S. Shipping only! Sorry everyone! We will update as SOON as we can to get international shipping going!
Shipments are made every Friday
Please allow 3-8 business days for delivery